30 years of world's firsts from the category experts.
Our mission
At Clearblue we put women right at the heart of everything we do – from education and technological development through to design, research, clinical studies, field trials and testing. Our mission is to transform the way women manage their reproductive health.
Our history
For over a quarter of a century we have helped millions of women across the globe by delivering accurate & clear answers at life-changing moments. Whether trying to conceive or thinking they may be pregnant, Clearblue has been a pioneer in, providing women with innovative products to manage their reproductive life.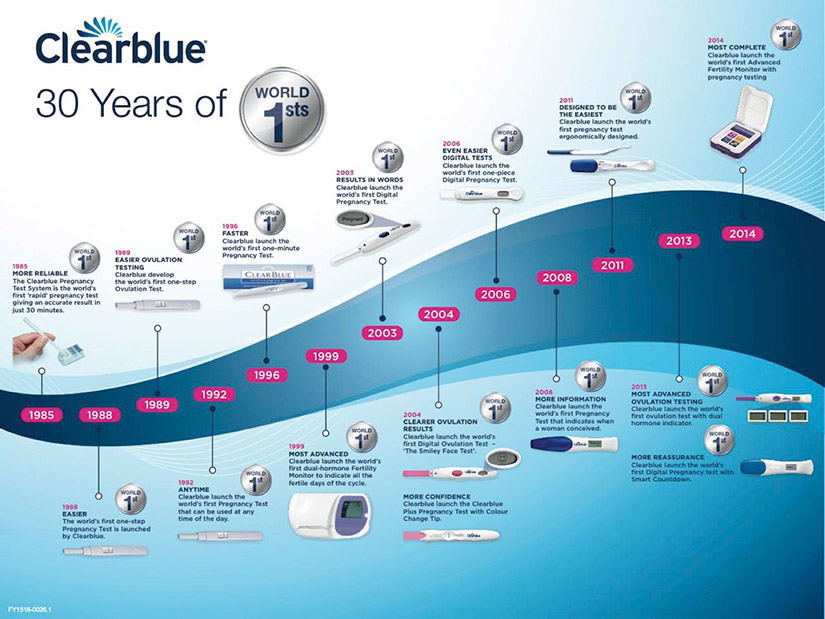 Our products
Clearblue can help women find the answers they are looking for, by providing clear results with the accuracy and convenience. Our current range of products includes:
Fertility monitor
Contraception monitor
Our community
13 million women visit this website every year to learn more about how Clearblue can help them. It is the world's best-selling brand of home pregnancy and fertility tests and the brand with the most expertise.
5,000 women contribute to the development of each product and we quality check around 30,000 tests before a new product is launched. Altogether 120,000 women from 10 countries have participated in Clearblue clinical research.